Product Description
Product Description
COUPLINGS
| | | | | | | | |
| --- | --- | --- | --- | --- | --- | --- | --- |
| HRC | FCL | Chain coupling | GE | L | NM | MH | Torque limiter |
| HRC 70B | FCL90 | KC4012 | GE14 | L050 | NM50 | MH45 | TL250-2 |
| HRC 70F | FCL100 | KC4014 | GE19 | L070 | NM67 | MH55 | TL250-1 |
| HRC 70H | FCL112 | KC4016 | GE24 | L075 | NM82 | MH65 | TL350-2 |
| HRC 90B | FCL125 | KC5014 | GE28 | L090 | NM97 | MH80 | TL350-1 |
| HRC 90F | FCL140 | KC5016 | GE38 | L095 | NM112 | MH90 | TL500-2 |
| HRC 90H | FCL160 | KC6018 | GE42 | L099 | NM128 | MH115 | TL500-1 |
| HRC 110B | FCL180 | KC6571 | GE48 | L100 | NM148 | MH130 | TL700-2 |
| HRC 110F | FCL200 | KC6571 | GE55 | L110 | NM168 | MH145 | TL700-1 |
| HRC 110H | FCL224 | KC8018 | GE65 | L150 | NM194 | MH175 |   |
| HRC 130B | FCL250 | KC8571 | GE75 | L190 | NM214 | MH200 |   |
| HRC 130F | FCL280 | KC8571 | GE90 | L225 |   |   |   |
| HRC 130H | FCL315 | KC1571 |   |   |   |   |   |
| HRC 150B | FCL355 | KC12018 |   |   |   |   |   |
| HRC 150F | FCL400 | KC12571 |   |   |   |   |   |
| HRC 150H | FCL450 |   |   |   |   |   |   |
| HRC 180B | FCL560 |   |   |   |   |   |   |
| HRC 180F | FCL630 |   |   |   |   |   |   |
| HRC 180H |   |   |   |   |   |   |   |
| HRC 230B |   |   |   |   |   |   |   |
| HRC 230F |   |   |   |   |   |   |   |
| HRC 230H |   |   |   |   |   |   |   |
| HRC 280B |   |   |   |   |   |   |   |
| HRC 280F |   |   |   |   |   |   |   |
| HRC 280H |   |   |   |   |   |   |   |
Catalogue
Workshop
   Lots of coupling in stock
 
FAQ
Q1: Are you trading company or manufacturer ?
A: We are factory.
 
Q2: How long is your delivery time and shipment?
1.Sample Lead-times: 10-20 days.
2.Production Lead-times: 30-45 days after order confirmed.
Q3: What is your advantages?
1. The most competitive price and good quality.
2. Perfect technical engineers give you the best support.
3. OEM is available.
| | |
| --- | --- |
| Standard Or Nonstandard: | Standard |
| Structure: | Flexible |
| Material: | Cast Iron |
| Type Name: | FCL |
| Origin: | Zhejiang |
Customization:

Available

|

Customized Request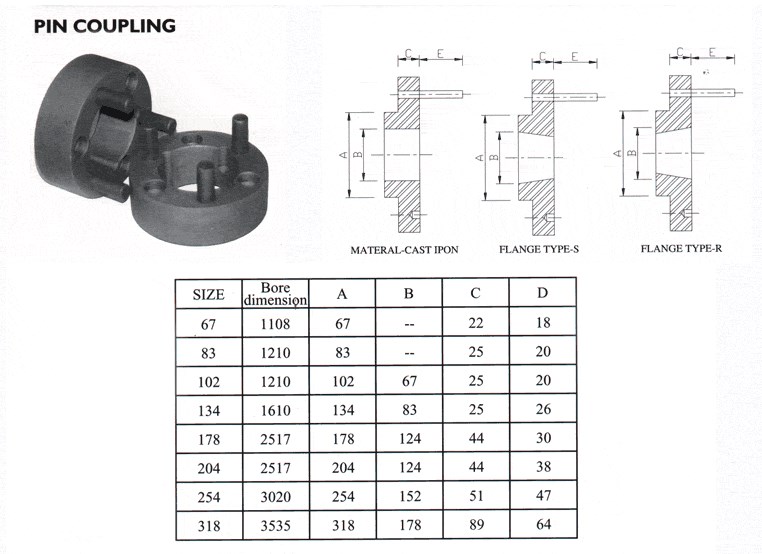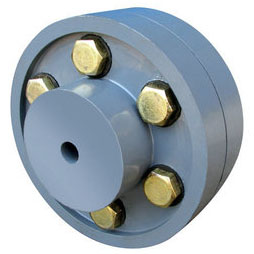 How Do Pin Couplings Compare to Other Types of Couplings in Terms of Performance?
Pin couplings offer certain advantages and disadvantages compared to other types of couplings, and their performance characteristics can vary depending on the specific application requirements. Below is a comparison of pin couplings with some commonly used couplings:
1. Gear Couplings:
Flexibility: Gear couplings are more rigid than pin couplings and may not offer the same level of misalignment capacity.
Torsional Stiffness: Gear couplings provide higher torsional stiffness, making them suitable for applications requiring precise torque transmission.
Shock Absorption: Gear couplings can handle higher shock loads due to their robust design and greater stiffness.
Maintenance: Gear couplings may require periodic lubrication and maintenance compared to maintenance-free pin couplings.
Applications: Gear couplings are commonly used in heavy-duty and high-torque applications where precise torque transmission is essential.
2. Flexible (Elastomeric) Couplings:
Flexibility: Elastomeric couplings offer higher misalignment capacity than pin couplings and can handle angular, parallel, and axial misalignment.
Shock Absorption: Elastomeric couplings provide excellent shock absorption, damping vibrations, and protecting connected equipment.
Torsional Stiffness: Elastomeric couplings have lower torsional stiffness compared to pin couplings, making them more forgiving in high shock load applications.
Installation: Elastomeric couplings are easy to install and require no lubrication, making them maintenance-free.
Applications: Elastomeric couplings are commonly used in pumps, compressors, and other machinery where vibration isolation is crucial.
3. Rigid Couplings:
Torsional Stiffness: Rigid couplings provide high torsional stiffness, ensuring accurate torque transmission.
Misalignment Capacity: Rigid couplings have little to no misalignment capacity and require precise shaft alignment.
Applications: Rigid couplings are used in applications where precise alignment is essential, such as shaft-to-shaft connections in high-precision systems.
Conclusion:
Pin couplings strike a balance between flexibility and torsional stiffness, making them suitable for applications with moderate misalignment and shock loads. They are often used in general industrial applications, conveyors, and light to medium-duty machinery.
When selecting a coupling for a specific application, it is crucial to consider factors such as misalignment requirements, shock and vibration loads, torsional stiffness, maintenance needs, and the level of precision required. Each coupling type has its strengths and weaknesses, and the appropriate choice will depend on the specific demands of the application.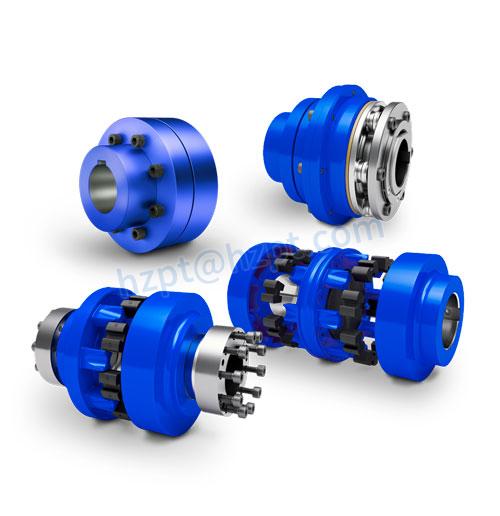 Usage of Pin Couplings in Applications with Varying Operating Temperatures
Pin couplings are versatile and can be used in a wide range of operating conditions, including applications with varying temperatures. The performance of pin couplings at different temperature levels depends on the materials used in their construction and the specific design features. Here's how pin couplings handle varying operating temperatures:
1. Material Selection: Pin couplings can be manufactured using different materials, including steel, stainless steel, alloy steel, and various heat-treated materials. The choice of material depends on the application requirements and the temperature range the coupling will be subjected to. Some materials are suitable for high-temperature applications, while others are more suitable for low-temperature conditions.
2. Heat Dissipation: The simple and open design of pin couplings allows for efficient heat dissipation. As the coupling operates, any heat generated due to friction or other factors can easily dissipate into the surrounding environment. This helps in maintaining a stable operating temperature and prevents overheating of the coupling and connected equipment.
3. Lubrication: Proper lubrication is essential for the smooth operation of pin couplings, especially in applications with high temperatures. Lubricants help reduce friction and wear between the mating surfaces, ensuring that the coupling functions optimally even in elevated temperature conditions.
4. Thermal Expansion Considerations: Pin couplings must be designed with thermal expansion in mind. When the operating temperature increases, the materials may expand, and the coupling should have sufficient clearance or play to accommodate this expansion without causing binding or interference.
5. Temperature Limits: While pin couplings can handle a wide range of temperatures, there are limits to the extremes they can tolerate. Excessive heat can lead to degradation of the coupling material, premature wear, or reduced performance. It's essential to choose a pin coupling that is rated for the specific temperature range of the application.
6. Insulation: In certain cases, pin couplings may need additional insulation to protect against extreme temperature variations or to prevent heat transfer to sensitive components nearby. Insulation can be achieved using materials with low thermal conductivity or by incorporating insulating coatings or barriers.
When selecting a pin coupling for an application with varying operating temperatures, it's crucial to consider the specific temperature range, the type of materials used in the coupling's construction, and any additional factors that may impact its performance. Following the manufacturer's guidelines and ensuring proper maintenance will help ensure the pin coupling operates effectively and reliably across the expected temperature range.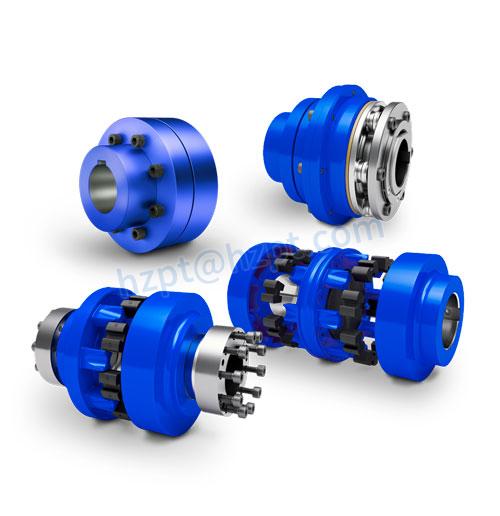 Advantages of Using Pin Couplings in Mechanical Systems
Pin couplings, also known as shear pin couplings, offer several advantages when used in mechanical systems. These advantages make them a popular choice for various industrial applications:
1. Overload Protection: Pin couplings are designed to provide overload protection to connected equipment. In case of excessive torque or sudden shock loads, the sacrificial pins will shear off, preventing damage to the shafts and other components.
2. Misalignment Tolerance: Pin couplings can accommodate a limited amount of angular misalignment between the shafts. This helps to compensate for minor misalignments and reduces the stress on the connected equipment.
3. Cost-Effective: The shear pins used in pin couplings are relatively inexpensive compared to other coupling components. In the event of a failure, replacing the damaged pins is a cost-effective solution, avoiding more significant repairs to the main equipment.
4. Easy Replacement: After shearing, the damaged pins can be quickly and easily replaced. This leads to reduced downtime and lower maintenance costs in the long run.
5. Versatility: Pin couplings are suitable for a wide range of applications, including pumps, compressors, fans, and other industrial machinery. Their ability to handle varying operating conditions makes them versatile in different environments.
6. Shock Load Absorption: Pin couplings can absorb and dissipate shock loads effectively. The shear pins act as a buffer, protecting the equipment from sudden impacts or overloads.
Despite their numerous advantages, it is essential to consider the limitations of pin couplings as well. They have lower torque capacities compared to some other coupling types, such as gear couplings or rigid couplings. Additionally, the need to replace shear pins after each failure may lead to more frequent maintenance requirements in applications with frequent overloads or misalignments.
In conclusion, pin couplings provide reliable torque transmission and safety features, making them a valuable component in various mechanical systems. Their ability to protect against overloads and accommodate misalignments makes them a practical choice in a wide range of industrial applications.



editor by CX 2023-08-04