Product Description
Mh Pin Shaft Universal Steel Trailer Rigid Flexible Couplings
Product Description
MH coupling
1. Made of high grade cast iron.
2. NBR rubber material: excellent oil resistance, similar to TM, ACM and fluororubber.
Good wear resistance, heat resistance, aging resistance and air tightness.
Basic acid-base resistance.
3. Working temperature: – 40 ~ + 120 ºC
Related products:
Production workshop:
Company information:
| | |
| --- | --- |
| Standard Or Nonstandard: | Standard |
| Shaft Hole: | 19-32 |
| Torque: | >80N.M |
| Bore Diameter: | 19mm |
| Speed: | 4000r/M |
| Structure: | Flexible |
Samples:

US$ 9999/Piece

1 Piece(Min.Order)

|
Request Sample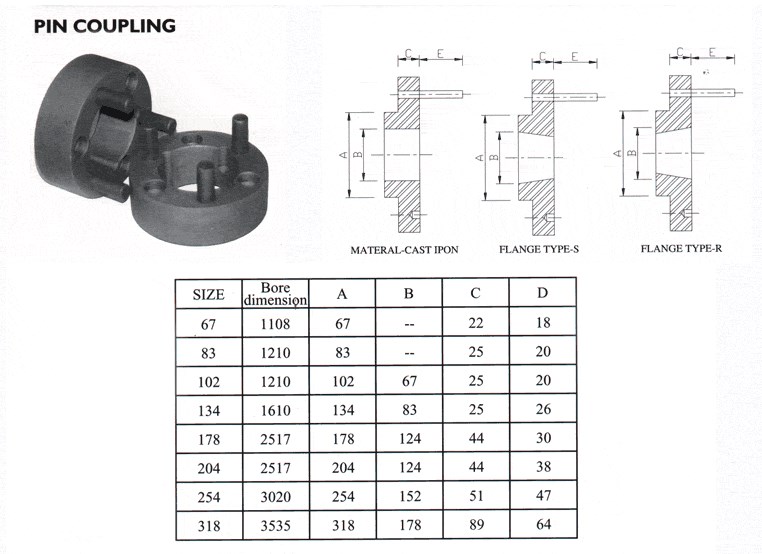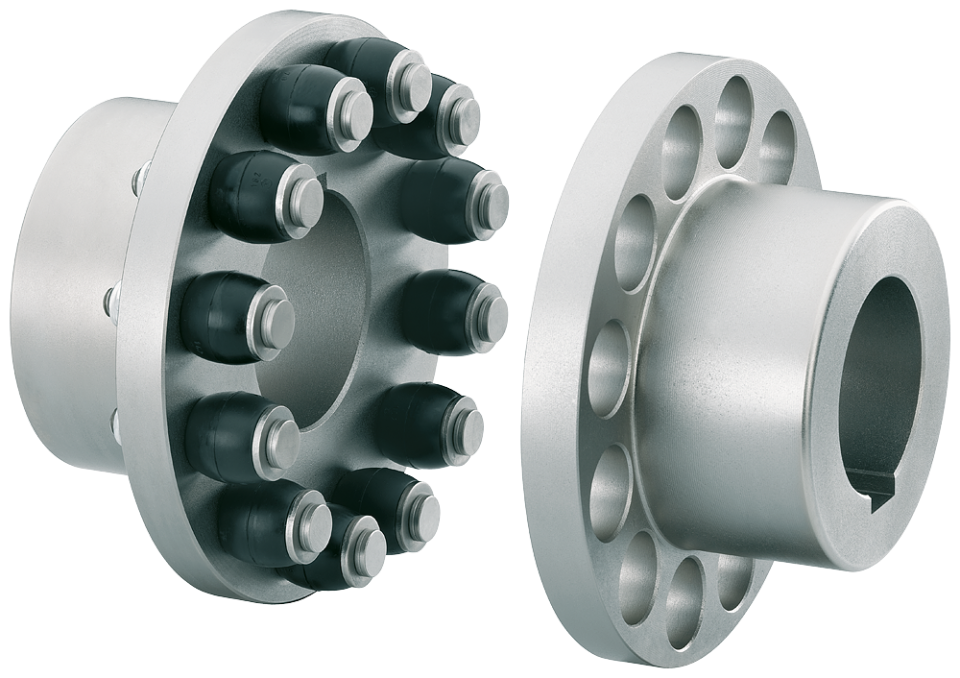 Can Pin Couplings Be Used in Both Horizontal and Vertical Shaft Arrangements?
Yes, pin couplings can be used in both horizontal and vertical shaft arrangements. These couplings are designed to accommodate angular misalignment, parallel misalignment, and axial movement, making them versatile for various shaft orientations.
In horizontal shaft arrangements, where the shafts are aligned on the same horizontal plane, pin couplings can efficiently transmit torque while allowing for flexibility to accommodate minor misalignments and shaft movements. The pins and flexible elements in the coupling enable angular displacement and radial flexibility, ensuring smooth power transmission even if the shafts are not perfectly aligned.
In vertical shaft arrangements, where the shafts are aligned on a vertical plane, pin couplings can also be used effectively. The coupling design allows for axial movement, which is crucial in vertical applications where the shafts may experience expansion or contraction due to thermal changes or other factors. The flexible nature of pin couplings allows them to handle these axial movements without compromising the coupling's performance.
Whether in horizontal or vertical arrangements, pin couplings are commonly used in various industrial applications, including pumps, compressors, conveyors, and other rotating machinery. They are known for their simplicity, ease of installation, and ability to provide reliable power transmission while accommodating misalignment and shaft movement.
When using pin couplings in either arrangement, it is essential to ensure proper alignment and regular maintenance to maximize their performance and service life. Additionally, considering factors like torque requirements, operating conditions, and environmental considerations will help in selecting the appropriate pin coupling for a specific application.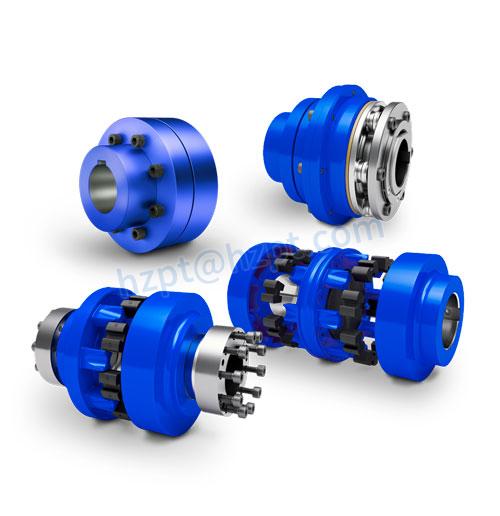 Usage of Pin Couplings in Applications with Varying Operating Temperatures
Pin couplings are versatile and can be used in a wide range of operating conditions, including applications with varying temperatures. The performance of pin couplings at different temperature levels depends on the materials used in their construction and the specific design features. Here's how pin couplings handle varying operating temperatures:
1. Material Selection: Pin couplings can be manufactured using different materials, including steel, stainless steel, alloy steel, and various heat-treated materials. The choice of material depends on the application requirements and the temperature range the coupling will be subjected to. Some materials are suitable for high-temperature applications, while others are more suitable for low-temperature conditions.
2. Heat Dissipation: The simple and open design of pin couplings allows for efficient heat dissipation. As the coupling operates, any heat generated due to friction or other factors can easily dissipate into the surrounding environment. This helps in maintaining a stable operating temperature and prevents overheating of the coupling and connected equipment.
3. Lubrication: Proper lubrication is essential for the smooth operation of pin couplings, especially in applications with high temperatures. Lubricants help reduce friction and wear between the mating surfaces, ensuring that the coupling functions optimally even in elevated temperature conditions.
4. Thermal Expansion Considerations: Pin couplings must be designed with thermal expansion in mind. When the operating temperature increases, the materials may expand, and the coupling should have sufficient clearance or play to accommodate this expansion without causing binding or interference.
5. Temperature Limits: While pin couplings can handle a wide range of temperatures, there are limits to the extremes they can tolerate. Excessive heat can lead to degradation of the coupling material, premature wear, or reduced performance. It's essential to choose a pin coupling that is rated for the specific temperature range of the application.
6. Insulation: In certain cases, pin couplings may need additional insulation to protect against extreme temperature variations or to prevent heat transfer to sensitive components nearby. Insulation can be achieved using materials with low thermal conductivity or by incorporating insulating coatings or barriers.
When selecting a pin coupling for an application with varying operating temperatures, it's crucial to consider the specific temperature range, the type of materials used in the coupling's construction, and any additional factors that may impact its performance. Following the manufacturer's guidelines and ensuring proper maintenance will help ensure the pin coupling operates effectively and reliably across the expected temperature range.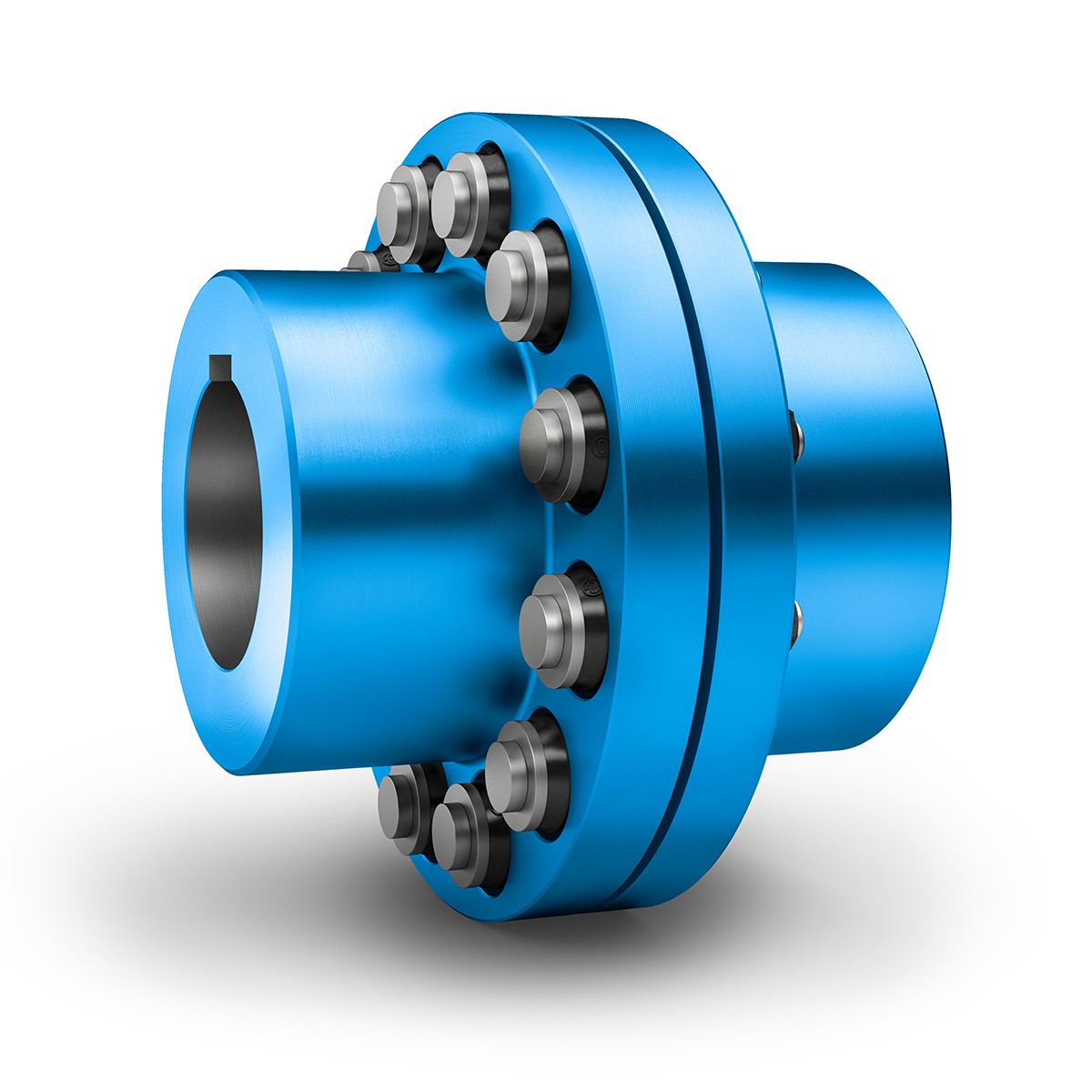 Selecting the Appropriate Pin Coupling for a Specific Application
Choosing the right pin coupling for a specific application involves considering several factors to ensure optimal performance, reliability, and safety. Here are the key steps to select the appropriate pin coupling:
1. Determine the Application Requirements: Understand the specific requirements of the application, including torque and speed specifications, shaft sizes, and misalignment tolerances. Consider the operating conditions, such as temperature, humidity, and exposure to corrosive substances.
2. Calculate Torque and Power: Calculate the torque and power requirements of the application to determine the appropriate pin coupling's torque capacity. Make sure to consider both steady-state and peak torque loads.
3. Consider Misalignment Tolerance: Evaluate the degree of misalignment expected in the system. Different pin coupling designs offer varying levels of misalignment tolerance. Choose a coupling that can accommodate the expected misalignment without compromising performance.
4. Select the Pin Coupling Type: Based on the application requirements, choose the appropriate pin coupling type – single pin, double pin, triangular pin, splined pin, or taper pin coupling. Each type offers different torque capacities and misalignment capabilities.
5. Check Material and Construction: Consider the materials used in the pin coupling's construction. Common materials include steel, stainless steel, and alloy materials. The material should be suitable for the application's environmental conditions and corrosion resistance.
6. Verify Safety Features: Ensure the selected pin coupling has safety features, such as a fail-safe mechanism to protect equipment from overload or shock loads. Safety is crucial to prevent damage to machinery and ensure operator protection.
7. Consult with Manufacturers or Engineers: If unsure about the best pin coupling for the application, consult with coupling manufacturers or mechanical engineers. They can provide valuable insights and recommendations based on their expertise.
By following these steps, you can select the appropriate pin coupling that matches the specific needs of the application, providing reliable and efficient power transmission while minimizing the risk of downtime and equipment failure.



editor by CX 2023-08-17