Product Description
Product Description
BASIC INFORMATION
ITEM
NH Coupling
SIZE
1.5″/2″/2.5″/3″
TECH.
Forged
W.PRESSURE
2.5MPa(365PSI)
T. PRESSURE
4.0MPa(580PSI)
MATERIAL
Aluminum Alloy
COLOUR
Sliver/Golden/Black/Customized
BRAND
TOKAI XIHU (WEST LAKE) DIS.TA/ OEM
SERVICE
OEM/ODM
FINISH
Anodizing/Hard Anodizing
HISTORY
22years manufacturing experiences of fire fighting equipments
HS CODE
8481809000
Detailed Photos
Packaging & Shipping
Company Profile
TOKAI XIHU (WEST LAKE) DIS.TA is specialized in designing and manufacturing fire fighting equipment mainly including fire hose couplings and fittings, nozzles, fire vehicle equipment and fire hose crimping machine. We employed CNC lathe, CNC turning composite center, CNC machining center, forging equipment, heat treating facility and the latest testing equipment to improve dimensional accuracy and quality management. Given more than 20years of development, we not only have broadened the company's product line but also have developed our capability to meet our customers' specific requirements and offer products or services that give added value. We have passed the ISO9001:2015 Quality Management System Evaluation and got the certification of CCC. At present, our products are mainly exported to Japan, the United States, Germany, South Korea, ZheJiang , Indonesia, Thailand, Dubai and other global markets, which are highly praised by customers. In domestic market, high-end fire hose factories, fire vehicle manufacturers and the national fire team are our important strategic partners.
  Adhere to the idea of forward-looking innovation, outstanding excellence, continuous improvement and sustainable management, we provide best service to clients. The most important purpose of our company is to ensure that our products have excellent quality, on time delivery with competitive price. We will take it as our duty to create most valuable brand in high-end fire hose couplings. Let's join hands and work together to build a prosperous future!
Certifications
Our Advantages
| | |
| --- | --- |
| Certification: | CCCF, CCC, ISO9001 |
| Surface Treatment: | Anodizing |
| Material: | Aluminum Alloy |
| Color: | Silver/Golden/Black |
| T.Pressure: | 4.0MPa(580psi) |
| Specifications: | as Per Request |
Samples:

US$ 25/Piece

1 Piece(Min.Order)

|
Request Sample
Customization:

Available

|

Customized Request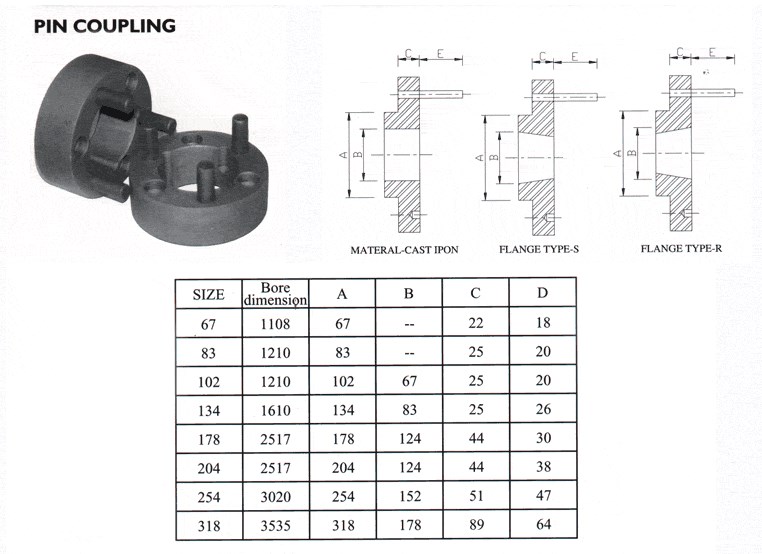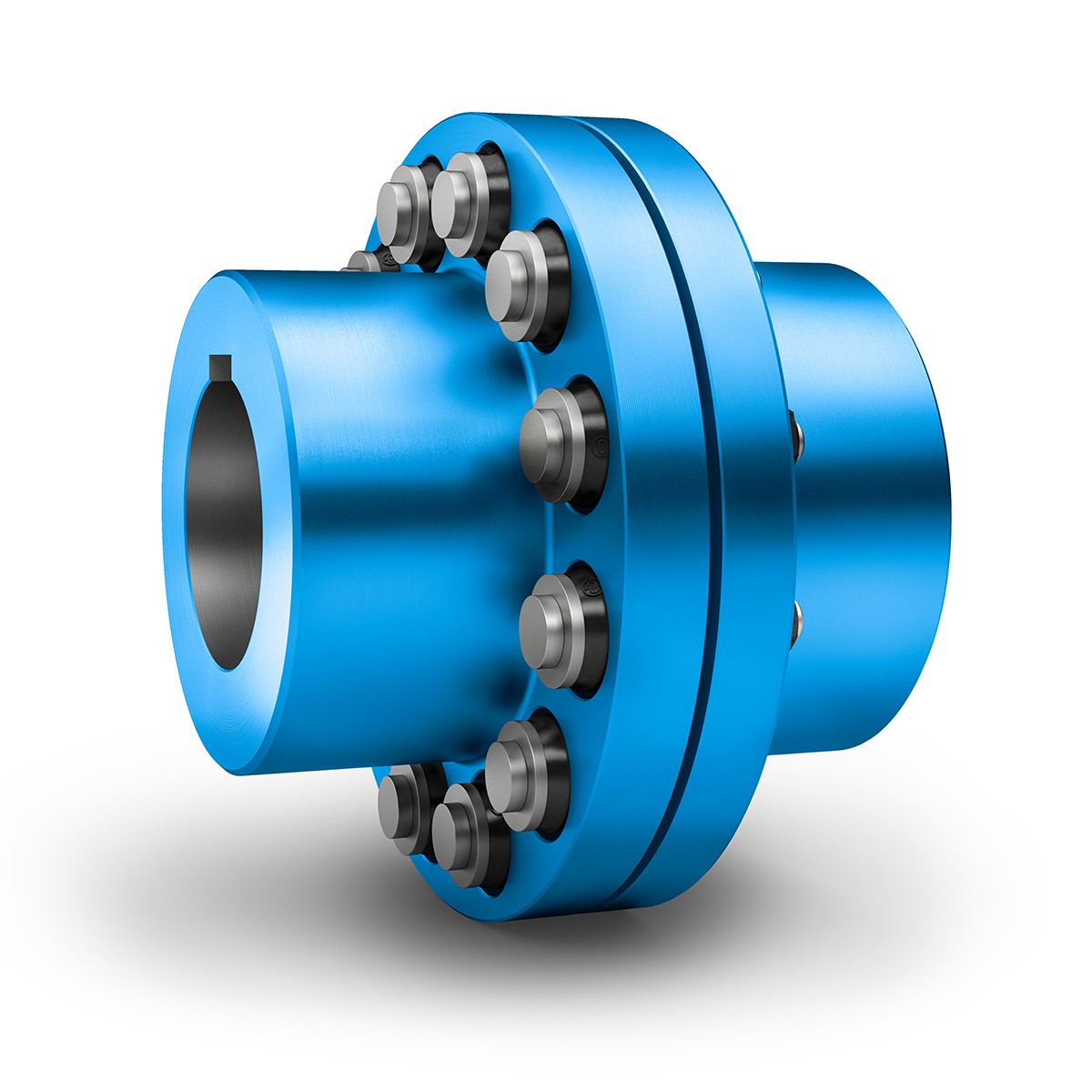 Are There Any Safety Considerations When Using Pin Couplings in Rotating Machinery?
Yes, there are several safety considerations to keep in mind when using pin couplings in rotating machinery. These considerations are essential to ensure the safe and efficient operation of the equipment and to protect personnel working in the vicinity. Here are some key safety points to consider:
Guarding: When installing pin couplings, it is crucial to provide adequate guarding around the coupling area. This helps prevent accidental contact with the rotating coupling components, such as pins and hubs, which could cause severe injuries.
Maintenance and Inspection: Regular maintenance and inspection of the pin coupling are vital to identify any signs of wear, misalignment, or damage. Any worn or damaged components should be replaced immediately to prevent coupling failure, which could lead to sudden equipment shutdown or safety hazards.
Proper Alignment: Ensuring precise alignment of the connected shafts is crucial to the safe operation of the pin coupling. Misalignment can lead to increased stresses and premature wear on the coupling components, resulting in potential failures.
Torque and Speed Limits: Adhering to the manufacturer's recommended torque and speed limits for the pin coupling is essential for its safe operation. Exceeding these limits can lead to overloading and failure of the coupling.
Environmental Considerations: Take into account the operating environment when selecting a pin coupling. Extreme temperatures, corrosive atmospheres, or harsh conditions may require special materials or coatings to ensure the coupling's integrity and prevent premature failure.
Training and Awareness: Operators and maintenance personnel should receive proper training on the safe handling, installation, and maintenance of pin couplings. Awareness of potential hazards and safety protocols is crucial for the safe use of rotating machinery.
Emergency Shutdown: Install emergency shutdown systems that can quickly stop the rotating machinery in case of any safety concerns or abnormal conditions.
Compliance with Regulations: Ensure that the use of pin couplings complies with all relevant safety and industry regulations and standards.
By taking these safety considerations into account and implementing proper safety measures, the use of pin couplings in rotating machinery can be done safely and effectively, mitigating potential risks and ensuring a safe working environment for personnel.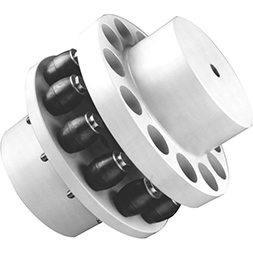 Factors to Consider When Choosing a Pin Coupling for a Specific System
When selecting a pin coupling for a specific system, several critical factors need to be considered to ensure optimal performance, reliability, and longevity. Each application has unique requirements, and choosing the right pin coupling involves assessing the following factors:
1. Torque and Power Requirements: Determine the torque and power transmission requirements of the system. The pin coupling must be capable of handling the maximum torque and power generated by the connected equipment.
2. Operating Speed: Consider the rotational speed of the system's driving and driven shafts. The pin coupling's design should allow for smooth and efficient operation at the specified speed range.
3. Misalignment Tolerance: Assess the degree of misalignment between the shafts that the coupling needs to accommodate. Pin couplings are suitable for applications with moderate angular, parallel, and axial misalignment.
4. Operating Environment: Consider the environmental conditions the coupling will be exposed to, including temperature, humidity, dust, and presence of corrosive substances. Choose a pin coupling with materials and surface treatments suitable for the operating environment.
5. Size and Space Constraints: Ensure that the selected pin coupling fits within the available space and does not interfere with other components in the system.
6. Serviceability and Maintenance: Evaluate the ease of installation, maintenance, and replacement of the pin coupling. Easy-to-service couplings can help reduce downtime and maintenance costs.
7. Shock and Vibration: Consider the level of shock and vibration the system will experience. The pin coupling should be robust enough to handle these dynamic loads without failure.
8. Cost: Evaluate the overall cost of the pin coupling, including its initial purchase price, maintenance costs, and potential downtime expenses. Choose a coupling that offers the best balance of performance and cost-effectiveness.
9. Material Selection: Select the appropriate materials for the pin coupling based on the application requirements. Common materials include carbon steel, stainless steel, and alloy steel.
10. Compatibility: Ensure that the pin coupling is compatible with the specific shaft sizes and configurations of the system's driving and driven components.
11. Compliance with Industry Standards: Check if the pin coupling meets relevant industry standards and safety requirements.
By carefully considering these factors, engineers and system designers can choose the most suitable pin coupling for their specific application. It's essential to work closely with coupling manufacturers or suppliers to ensure that the selected coupling meets all the necessary specifications and requirements.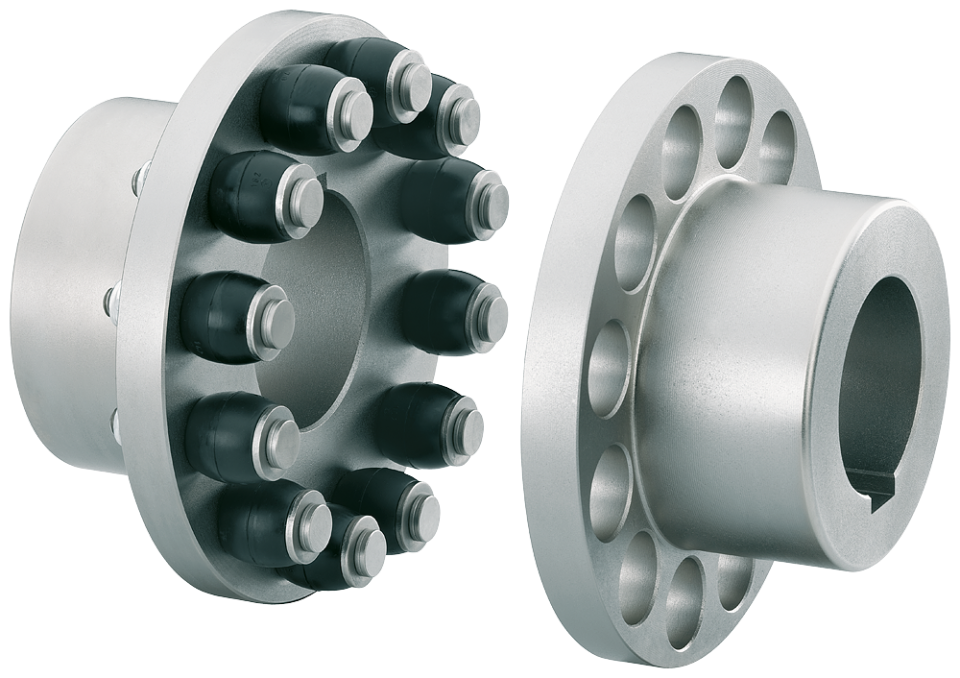 Limitations and Disadvantages of Using Pin Couplings
While pin couplings offer various advantages and are suitable for many applications, they also have some limitations and disadvantages to consider:
Misalignment Restrictions: Pin couplings can accommodate a certain degree of misalignment, but excessive misalignment can lead to increased wear and stress on the coupling components. They are not as effective at handling large angular or parallel misalignments compared to other flexible couplings like gear or elastomeric couplings.
Less Damping Capacity: Pin couplings have limited damping capacity, which means they may not effectively absorb and reduce vibrations in the system. In applications where vibration damping is critical, elastomeric or flexible couplings may be more suitable.
Noisy Operation: The rigid nature of pin couplings can lead to increased noise during operation, especially at high speeds or in applications with significant misalignment. This noise can be a concern in environments where noise levels need to be minimized.
Higher Maintenance: Compared to maintenance-free couplings like certain types of elastomeric couplings, pin couplings may require more frequent inspection and maintenance. The pins and other components may experience wear over time and need replacement.
Environmental Limitations: Some pin couplings may not be suitable for use in corrosive or high-temperature environments, depending on the materials used. Stainless steel or other corrosion-resistant materials can help mitigate this limitation.
Size and Weight: In certain applications, the size and weight of pin couplings may be larger and heavier compared to other types of couplings. This can be a consideration in applications where weight is a concern or space is limited.
Despite these limitations, pin couplings remain a popular choice for many applications where their advantages, such as simplicity, durability, and cost-effectiveness, outweigh their disadvantages. It is crucial to carefully assess the specific requirements of the application and consider factors like misalignment, vibration, maintenance needs, and environmental conditions when selecting a coupling type.



editor by CX 2023-08-22