Product Description
Product Description
API Pin Box Tool Joint Couplings for Water Well Drill Pipe
1:Tool Joint: NC26, NC31, NC38, NC40, NC46, NC50
2:Type of Tool joint: NC, IF, FH, XH, REG
3:Material: 40CrMo, 35CrMo, 4137H
Tool joints are short sections of pipe that are attached to the tubing portion of drill pipe by means of using a flash welding process. The internally threaded tool joint is called a "box", while the externally threaded tool joint if the "pin"
All thread are machined by precision CNC lathe and shaping tools, It can not only guarantee the tightness of the drill pipe joint thread, but also guarantee the precision and interchangeability of the drill pipe joint. 
we also can produce drill pipe joints according to customer request.
Packaging & Shipping
Packing
1. Drill pipe joint packed in carton or wooden box.
2. Customized packing is accepted.
Delivery detail: 15days
Our Advantages
1 Before order to be confirmed ,the raw material of pipe body and tool joint should be booked from famous big steel enterprises in China.
2 Raw material's size ,quantity,length,mechanical property are checked by our QC staff and factory own laboratory
3 Before delivery clients could send 1 QC or point the third party to check the quality such SGS,BV or others. 
After Sales Service
1. We accept small order, MOQ 1pc.
2. Customized order is accept.
3. Fast and best service, professional guidance.
FAQ
Q: Are you trading company or manufacturer ?
A: We are a professional manufacturer.
Q: How long is your delivery time?
A: Generally it is 10~20 days if the goods are in stock. or it is 20~30 days if the goods are not in stock, it is according to quantity.
Q: Where is your factory located in?
A: Our factory is located in Lu Jiazhuang Industry Zone, JIN ZHOU city, ZheJiang province, China.
Q: What methods of payment are accepted?
A: We agree T/T, L/C,One touch.
Q: What about the shipment?
A: Our usual loading port is Xihu (West Lake) Dis.g port in ZheJiang ,main port in north of China. The goods will be packed into bundle as 3*3,4*4 etc,black painting and thread protectors.
Q: do you agree sample order?
A: Yes, we are welcome your sample order to testing our quality.
Q: Does your drill pipe have rust prevention?
A: Yes, every drill pipe will be with the rust prevention by paint or anti-corrosive oil before shipping and its thread surface will be nitrided.
Q: do you have after-sale service and warranty service?
A: Any quality or quantity problem once confirmed, we will be compensate you the same. Any question or problem we will be reply you within 24 hours.
Q: How about your minimum order quantity?
A: At least 10 pieces.Small orders also can accept.
 
Company Profile
 HangZhou WeiLiDa Prospecting Machinery Co., Ltd. is a professional manufacturer of drill pipe, drilling rig and other drilling tools. Our factory is located in HangZhou, HangZhou . 200 km from the capital ZheJiang . We have good export conditions to ZheJiang port and HangZhou port. Our factory covers an area of 20000 square meters. Its total assets is 50 million yuan.
– Stable raw material purchasing
– Favorable orders follow-up management
– Laudable lead-time & shipment control
– Traceable quality evaluation
– Flexible payment terms
– Remarkable after-sale service
| | |
| --- | --- |
| Standard: | RoHS, BS, DIN, JIS, AISI, API |
| Length: | 20cm |
| Usage: | Oil Mining, Coal Mining, Well Drilling, Ore Mining |
| Material: | Carbon Steel |
| Product Technology: | Friction Welding, Nitrading, Tempering Treatment |
| Product Name: | API Pin Box Tool Joint Couplings for Water Well Dr |
Samples:

US$ 17/Piece

1 Piece(Min.Order)

|
Request Sample
Customization:

Available

|

Customized Request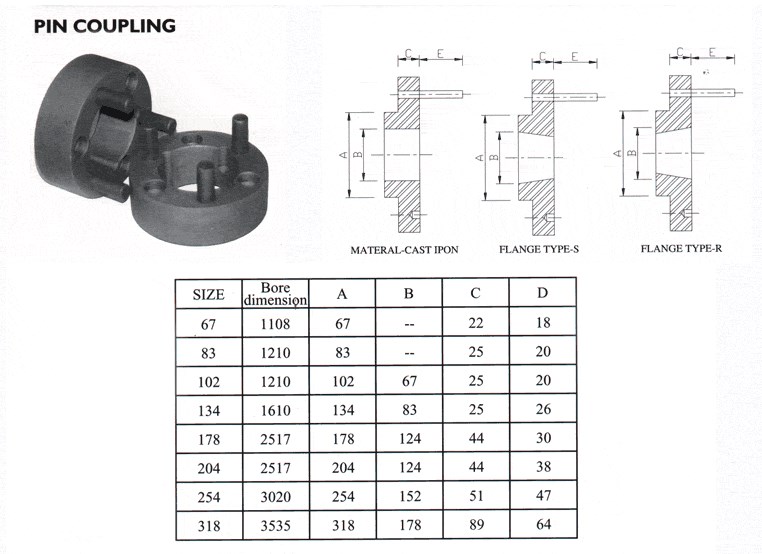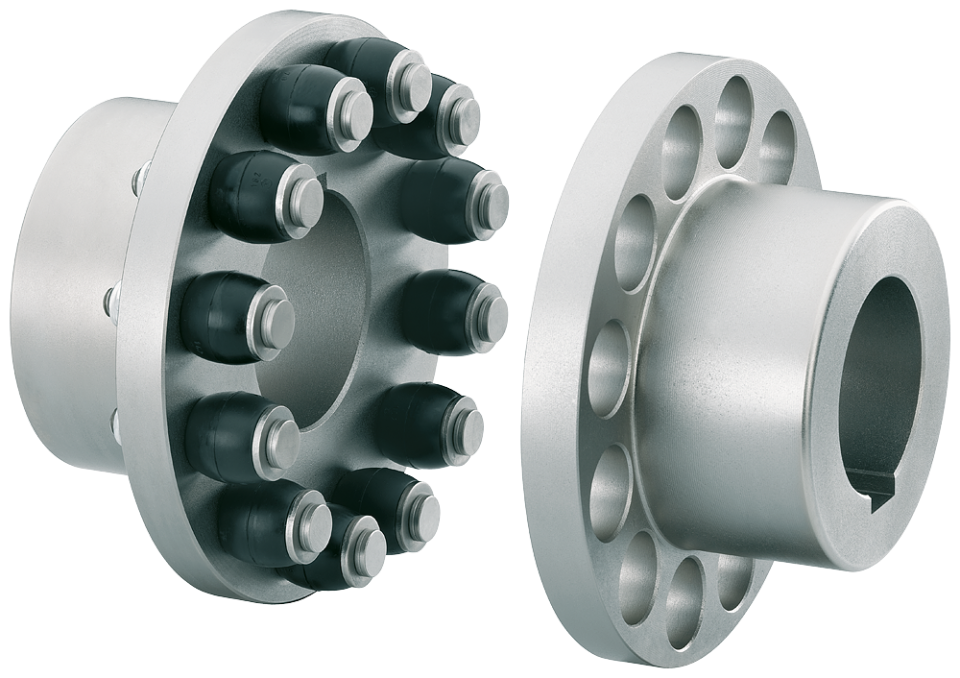 Can Pin Couplings Be Used in Both Horizontal and Vertical Shaft Arrangements?
Yes, pin couplings can be used in both horizontal and vertical shaft arrangements. These couplings are designed to accommodate angular misalignment, parallel misalignment, and axial movement, making them versatile for various shaft orientations.
In horizontal shaft arrangements, where the shafts are aligned on the same horizontal plane, pin couplings can efficiently transmit torque while allowing for flexibility to accommodate minor misalignments and shaft movements. The pins and flexible elements in the coupling enable angular displacement and radial flexibility, ensuring smooth power transmission even if the shafts are not perfectly aligned.
In vertical shaft arrangements, where the shafts are aligned on a vertical plane, pin couplings can also be used effectively. The coupling design allows for axial movement, which is crucial in vertical applications where the shafts may experience expansion or contraction due to thermal changes or other factors. The flexible nature of pin couplings allows them to handle these axial movements without compromising the coupling's performance.
Whether in horizontal or vertical arrangements, pin couplings are commonly used in various industrial applications, including pumps, compressors, conveyors, and other rotating machinery. They are known for their simplicity, ease of installation, and ability to provide reliable power transmission while accommodating misalignment and shaft movement.
When using pin couplings in either arrangement, it is essential to ensure proper alignment and regular maintenance to maximize their performance and service life. Additionally, considering factors like torque requirements, operating conditions, and environmental considerations will help in selecting the appropriate pin coupling for a specific application.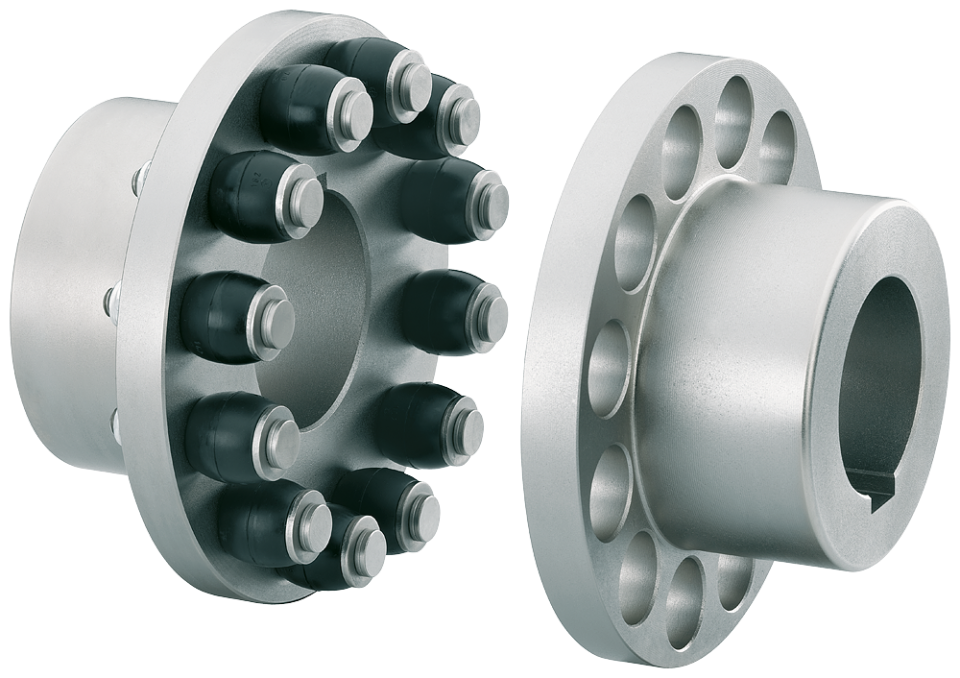 Can Pin Couplings Be Used for Both Motor-to-Shaft and Shaft-to-Shaft Connections?
Yes, pin couplings can be used for both motor-to-shaft and shaft-to-shaft connections in various mechanical systems. The versatile design of pin couplings allows them to connect two shafts with aligned or misaligned centers, making them suitable for a wide range of applications.
Motor-to-Shaft Connections: In motor-driven systems, pin couplings are commonly used to connect the motor shaft to the driven shaft of the equipment. The motor can be an electric motor, combustion engine, or any other type of power source. The pin coupling efficiently transfers torque from the motor shaft to the equipment's driven shaft, enabling power transmission and mechanical motion.
Shaft-to-Shaft Connections: Pin couplings are also well-suited for shaft-to-shaft connections, where two separate shafts need to be joined together. This could be the case when extending the length of a shaft or connecting two separate pieces of rotating equipment. The pin coupling provides a secure and flexible connection between the two shafts, allowing torque to be transmitted between them while accommodating misalignment.
It is essential to consider the specific requirements of the application when selecting a pin coupling. Factors such as the amount of misalignment, torque capacity, operating conditions, and space constraints should be taken into account to ensure the coupling can effectively and reliably connect the motor and shafts.
Overall, the versatility and performance of pin couplings make them a popular choice for both motor-to-shaft and shaft-to-shaft connections in various industrial and mechanical systems.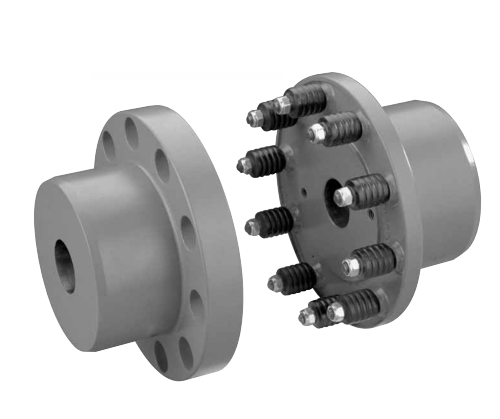 Can Pin Couplings Handle Misalignment Between Shafts?
Yes, pin couplings are designed to accommodate a certain degree of misalignment between shafts in rotating machinery. They are considered flexible couplings, which means they can provide some degree of angular, parallel, and axial misalignment capability.
Pin couplings typically consist of two hubs, each connected to a shaft, and a central sleeve with pins that transmit torque between the hubs. The pins allow for a limited range of movement, which helps to compensate for slight misalignments between the shafts.
The angular misalignment capacity of a pin coupling is achieved through the bending of the pins. When the shafts are misaligned at an angle, the pins on one side of the coupling experience bending while those on the opposite side are in tension. The pins are designed to withstand these bending and tension forces within their elastic limits, ensuring proper functioning and longevity of the coupling.
Similarly, the pins can accommodate parallel misalignment by sliding within the pin holes of the coupling's central sleeve. This sliding action allows the hubs to move slightly relative to each other, compensating for any offset between the shafts.
However, it is essential to note that pin couplings have limitations in terms of the amount of misalignment they can handle. Excessive misalignment beyond their specified limits can lead to increased wear on the pins and other coupling components, reducing the coupling's effectiveness and potentially causing premature failure.
While pin couplings are suitable for applications with moderate misalignment requirements, they may not be the best choice for applications with significant misalignment or where precise alignment is critical. In such cases, more flexible couplings like gear or elastomeric couplings may be more appropriate.
Overall, when considering the use of pin couplings, it is essential to carefully evaluate the specific misalignment requirements of the application and select a coupling that can adequately accommodate those misalignments while ensuring reliable and efficient power transmission.



editor by CX 2023-08-07